Did you know that the 23rd of May is world turtle day?! We think that is turtle-y awesome, and it's a perfect excuse to celebrate our latest long term support (LTS) release! With the new Starburst Enterprise 380-e LTS, we are shipping the latest and greatest features for our customers, who also want the availability of security and correctness backports for the next year. It is upgrade time, and there are many good reasons to get onto 380-e.0.
In the recent STS releases 379-e and 378-e, we added a number of delightful features and updates. For your convenience, we have summarized all the changes implemented since the 370-e LTS release on the 380-e.0 release page within the following sections:
One of the most exciting updates is that data products and built-in access control are now available for production use! Even better, built-in access control now allows you to edit roles and add privileges for data products from the Starburst Enterprise web UI: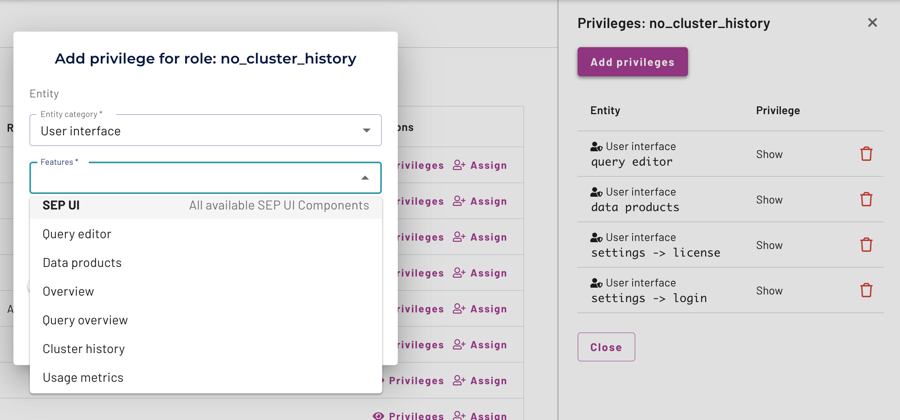 The good news keeps on going for data products, the new REST API is out and ready. Other improvements include audit log information for built-in access control, Markdown support in the description and comments, and an updated edit workflow for data products.
For Kubernetes users we added the Kubernetes-based Event Driven Autoscaler (KEDA). This allows you to configure SEP with an external KEDA scaler to adjust the number of workers automatically based on JVM performance metrics available through JMX.
We are steadily improving features for the next STS release, feel free to reach out to us with your feedback. Enjoy world turtle day!
Rose and Russell