The year was 1977. In January, Jimmy Carter was sworn in as the 39th President of the United States. In May, the first of George Lucas' blockbuster Star Wars movies debuted in American theaters. In August and September, the twin voyager spacecrafts left for their interstellar journeys from Cape Canaveral.
Fast forward to 2021. Today, forty-four years later, Carter is remembered for his Nobel Prize, Star Wars has become an epic franchise, and Voyagers continue to scour the edges of the solar system and beyond. Voyagers are farther away from Earth and the sun than Pluto. They are operating in interstellar space and sending relevant scientific information about their surroundings to scientists through the Deep Space Network. The mission is etched in NASA's history as one of the longest, farthest, and fastest missions.
Image Source: NASA
Like the twin Voyagers, our very own customers – the Starburst Voyagers – are pioneers exploring exciting new possibilities and blazing new trails in the world of data. Beyond the bottlenecks, the silos, the ticking clock, there lies data. There are no decisions data can't drive and no companies that can't become data-driven. This is what analytics is meant for, to see beyond what is to what's possible. Possible can move mountains, launch spaceships, make vaccines, change outcomes, and we all want more possibilities.
Starburst Voyagers have done just that. They've successfully completed the first phase of their data mission. They've trekked the vast universe of data, uncovered key insights, and taken their business to new heights with Starburst by their side. They have seen the invisible and achieved the impossible by pushing through the frontiers of monolithic data architectures. They have landed on "single point of secure data access" powered by Starburst, the analytics engine for Data Mesh.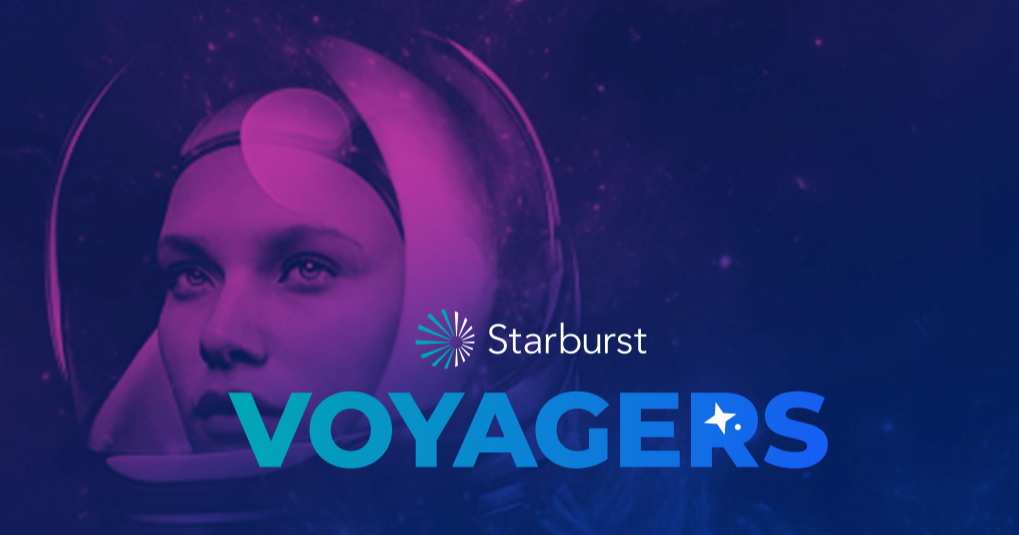 Now we want to share their intergalactic journeys with other inquisitive data explorers out there. So, in the month of December, from the first to the sixteenth, we'll be featuring a few Starburst Voyagers, who've achieved stellar technical and business outcomes by unlocking the value of distributed data. These would be tales of technological innovation, uncovering new revenue streams, fighting pandemics, accelerating time-to-insight, boosting customer conversions, and more. If you too have a cool story to tell, fill up this form. And, while we can't promise you a spot just yet, we'll be in touch on the next steps.
As our Voyagers enter the next phase of their data journeys and continue their quest for excellence, we will conclude the program by celebrating them, honoring them, and learning from them at an exclusive invite-only networking holiday party. Stay tuned for more exciting updates from Starburst Voyagers!
Join us for a two-hour leadership summit – Datanova for Data Leaders – on Wednesday, October 27 at 7 AM PT | 10 AM ET | 3 PM BST to learn about all things Data Mesh. Noteworthy data leaders, subject matter experts, and industry practitioners from Accenture, Disney, EMIS Health, Insight, Priceline, SiliconANGLE, and Thoughtworks will share emerging trends, growth strategies, and practical use cases.