As a Chad Sanderson follower, I've had the pleasure of laughing at (and commiserating with) his amazing data memes that hit just a little too close to home, such as this one: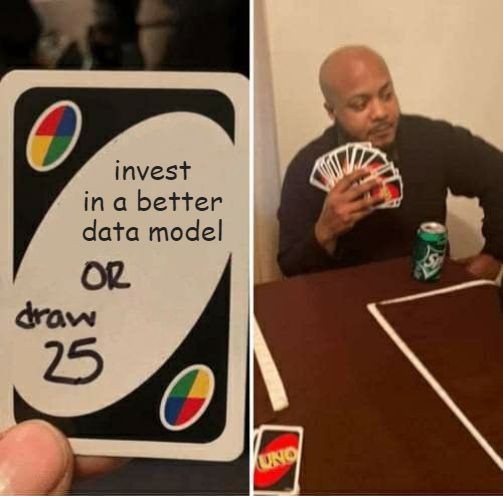 Chad's data evangelism on data contracts and other data topics near and dear to our hearts, even got him featured in The Top Data Strategy Influencers And Content Creators On LinkedIn. In other words, he's a big deal.
Learn from Chad Sanderson, Chief Operator of Data Quality Camp at Datanova and how data contracts can drive a cultural change toward data-centric collaboration resulting in well-modeled, high-quality, and trusted data.
In the meantime, join his awesome slack community, Data Quality Camp, which strives to provide a space to host and preserve conversations around the present, past, and future of data quality, data modeling, data contracts, and data governance.
Read our favorite Chad Sanderson content of 2022, covering data contracts and data quality: 
1️⃣ : The Rise of Data Contracts: An introductory post on data contracts including what they are, where they should be implemented, and why.
2️⃣ : An Engineer's Guide to Data Contracts [Entities]: A technical walkthrough of how to implement data contracts on production databases.
3️⃣ : Accountable Data Quality [Video]: A nearly 2 hour session with Joe Reis 🤓 and Matthew Housley on Data Contracts. 
4️⃣ : Data Contracts Battle Royale [Video]: A discussion on the pros and cons of data contracts with Ethan Aaron.
5️⃣ : Why You'll need Data Contracts [Podcast]: An awesome talk with Tristan Handy, Prukalpa ⚡, and Chad on the importance of data contracts and the role they play in data quality
6️⃣ : The Existential Threat of Data Quality: Why Data Quality is the worst nightmare of any data-driven org, and why a data quality strategy is critical.