She started her career at Microsoft as a presenter on the Microsoft Big Day team, about two decades ago. More recently, at Pure Storage, she found her true calling in building teams, scaling an engine, and creating stellar marketing campaigns. She enjoys driving big pipeline goals from a small town in Northwest Wisconsin situated two hours from the nearest airport.
Meet Lesley Rubin, our new demand gen leader for the Americas. We're excited to welcome Lesley to Starburst, one of the fastest growing start-ups in the data and analytics space that's building a new paradigm for modern analytics. Starburst's award winning SQL-based MPP query engine is driving tangible business outcomes at the world's leading organizations through faster, better, and smarter decision-making.
At Starburst, Lesley is already on her way to transform, lead, and drive the sales pipeline in close collaboration with the sales organization through data-driven strategies. She's happy working at the intersection of marketing and science, and likes riding the wave both at work and outside. Whether it's wakesurfing, traveling or making the most out of summer nights and weekends, Lesley loves spending time with her husband, Jim, two sons, Nick and Finn, and two dogs, Ida and Leo.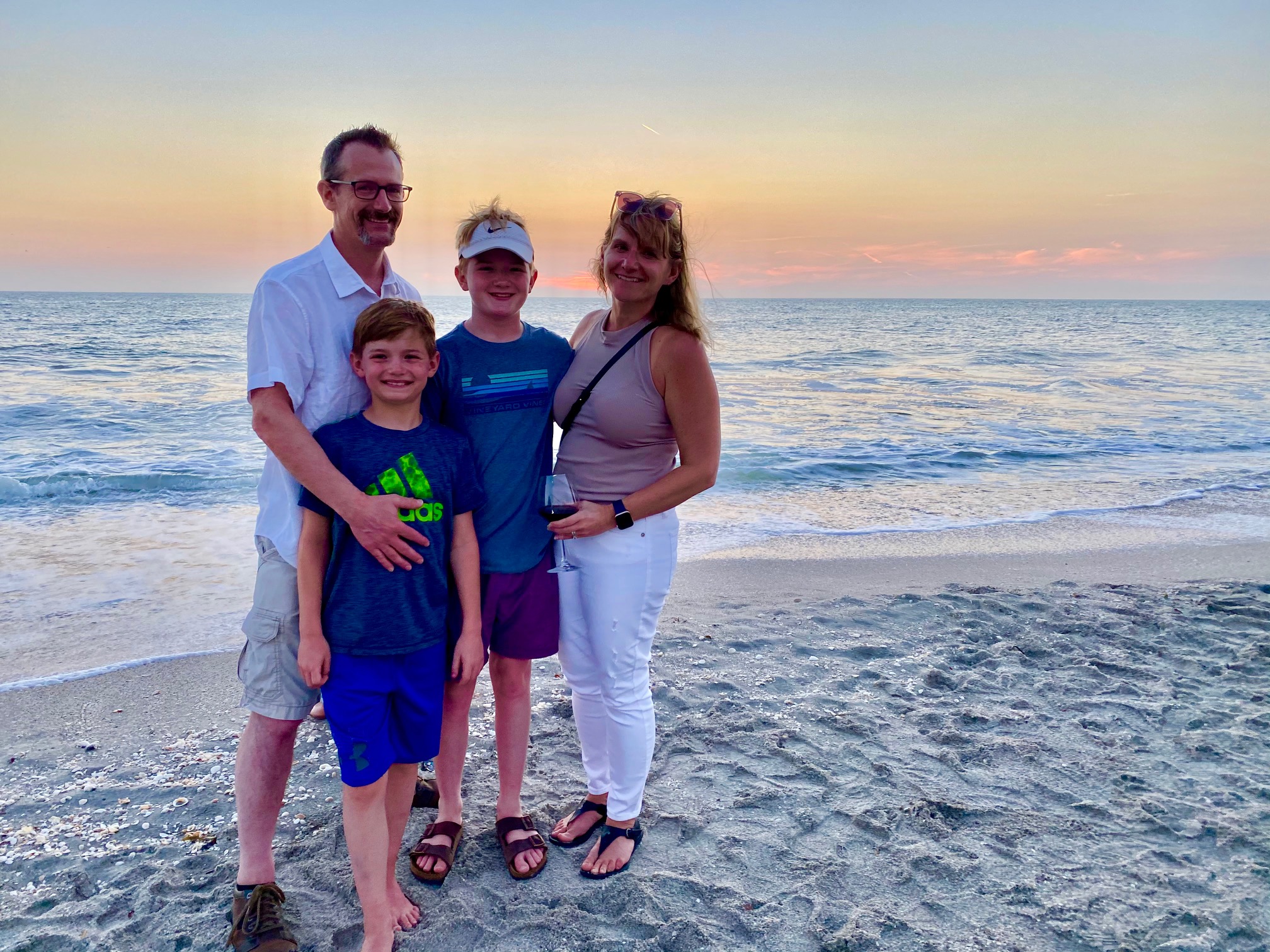 Below are excerpts from a Q&A with Lesley. Enjoy!
Chitra: We're thrilled to have you onboard, Lesley. Welcome! Why did you decide to join Starburst?
Lesley: I'm thrilled to be here! Gosh, where do I start? First and foremost, the Starburst solution is a true game changer. It can reduce time to insights and get data into the hands of decision makers instantly. I'm excited to be part of a team that is bringing this cutting edge technology to market. Next, culture and team are also super important to me. The values are real and I think this team walks the walk when it comes to ownership, humility, grit, and passion for building.
Chitra: From Microsoft to VMware and from Pure Storage to Collibra, you bring a wealth of industry experience. How do you plan to leverage that at Starburst?
Lesley: Microsoft gave me a great foundation in everything marketing from demand generation, operating models, and channel marketing to measuring metrics, reporting, and beyond and I wouldn't trade that experience for the world.
Joining Pure, for me, unlocked a passion for building along with lending me an opportunity to grow as a marketer and leader. We were a very data driven team, and I had the opportunity to work with the executive team and leadership teams across the organization. I was able to stretch outside of my comfort zone, take on some big challenges, and learn the nuances of It marketing analytics, measurement, campaign insights, and overall operating models.
I'm really excited to bring those lessons from Microsoft and hustle from Pure over at Starburst.
Chitra: You say Microsoft was your learning ground. That's so cool. What were some of your biggest learnings there?
Lesley: A lot of great things came from my 11 years at Microsoft, including some life long friendships. Some of my biggest learnings from Microsoft came from the development opportunities they provided. I'm passionate about career development and mentoring, much of that was instilled in me at Microsoft. The company heavily invested in developing individuals and teams and I carry that with me today.
Chitra: In your view, what are the top three qualities of a good leader? What's your leadership style like?
Lesley: I think three top qualities in a good leader are integrity, trust, and empowerment. I would describe myself as open, honest, and collaborative. I also like to say I hire smart people to do big things and l like to enable them to do those big things.
Chitra: At Starburst, we deeply care about the values of authenticity, humility, grit, meritocracy, and ownership. Which of these resonates the most with you?
Lesley: I read the values prior to interviewing and they are one of the reasons I'm here. All of the values resonate with me. Ownership, grit, and humility really stand out for me personally. I think we learn as much from our mistakes as we do from our successes. Having two 'almost' teenage sons teaches you about humility quickly. At the end of the day, we are one team working together to enable our customers with faster time to insights.
Chitra: Can you talk to us a little bit about your journey? What were some of the challenges you faced, and how did you navigate them?
Lesley: I've spent most of my career in tech, while living in what I'd call rural Wisconsin. I've logged thousands of miles to and from that airport, hotel nights, zoom calls, cell minutes well before there was a pandemic. Living here is important to my family and doing what I love is important to me. Having a good partner in my spouse, an amazing village of family and friends that help when I'm traveling allows me to give it my all when I'm at work.
From a career perspective, while I'm not geographically 'close,' I've been able to have a pretty successful career. A really great support system, a supportive team and leadership, and clear communication have all been key to my success and sanity.
Chitra: Any final thoughts or words of wisdom that you'd like to share with our All-Star team here?
Lesley: Yes – I'd say communicate early and often, don't be afraid to fail fast, and have fun along the way!
We, at Starburst, wish Lesley tons of success in her new role. Go Lesley!
Get Started with Starburst Galaxy today
Sign up for Starburst Galaxy and get up to 500 credits free.
Sign up here