On June 19, 1865, Union troops arrived in Galveston, Texas to deliver the best news of the century: Slavery had been abolished. African Americans in Texas took to the streets to sing, dance, pray, rejoice, feast, and celebrate. A promise of a new era, dawn of a new beginning, hope for a better tomorrow, and a turning point in the Black history, this day holds a special place in the hearts and minds of all those who value diversity, equity, and inclusion (DEI).
Also known as Emancipation Day or Juneteenth Independence Day, Juneteenth gets its name by combining the month "June" and the date "Nineteenth." It's a holiday that commemorates the end of slavery in United States.
"On Juneteenth, I'd like to celebrate the achievements of our African American colleagues, customers, and partners, wish them continued success, and reinforce our commitment towards racial equality," said Starburst's Co-Founder, Chairman, and CEO Justin Borgman. "At Starburst, diversity is an integral part of our core values. We're building a culture where everyone feels welcomed and valued."
We asked our African American friends at the company if they were comfortable sharing their personal journeys with racism and what we heard were stories of real pain, struggle, and discrimination.
Duane M. Lee, Customer Success Engineer at Starburst
"There is seldom a day I'm not confronted by unconscious, implicit bias, or outright injustice against those that look like me," says Duane M. Lee, Customer Success Engineer at Starburst tells me and my heart breaks to hear his experiences.
At elementary school, kids made fun of Duane for being "too dark by singing a song with the words 'Duane is Black as night.'" In middle school, he was singled out by his Black friends because he "acted White by getting good grades" and in high school, he was told – this time by his White mates – that he was "not being fun enough" because he "didn't fit certain stereotypes about Black people in terms of doing drugs and drinking as a teenager."
Edward Vartanessian, IT Engineer
Edward Vartanessian, IT Engineer at Starburst has to deal with a different kind of discrimination because of his mixed race. "When I was going to preschool and elementary school, my grandfather and mother would often be questioned about their relation to my sister and I because of how much darker their skin color is. This became a theme throughout my life and still is. When I'm introduced by a Black family member in public, we've had people go as far as laughing which is extremely hurtful."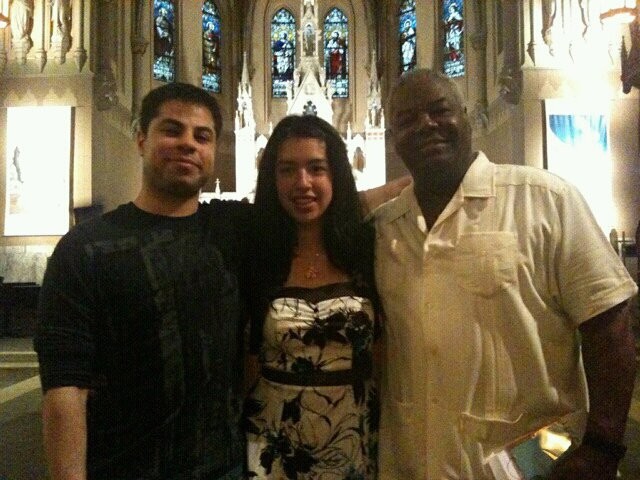 Edward with his cousin, Janyssa, and grandfather, Lazaro Ponce
From racial stereotypes and racial profiling to dismissive and demeaning comments, these men have gone through what no one should but Duane says, "most Black people have had it worse." He was "followed as a kid and young adult in department stores for the potential of shoplifting" and his parents fell victim to racial profiling when they came to wish him happy birthday. Instead of checking their identities, the police decided to surround their house in Pittsfield and "yelled 'police' while slamming on the door." There were "no apologies" issued after the real culprits were caught.
This brings to mind the case of George Floyd and the rallying cry for change that resulted from police atrocities, brutalities, and insensitivities. Black Lives Matter. Period.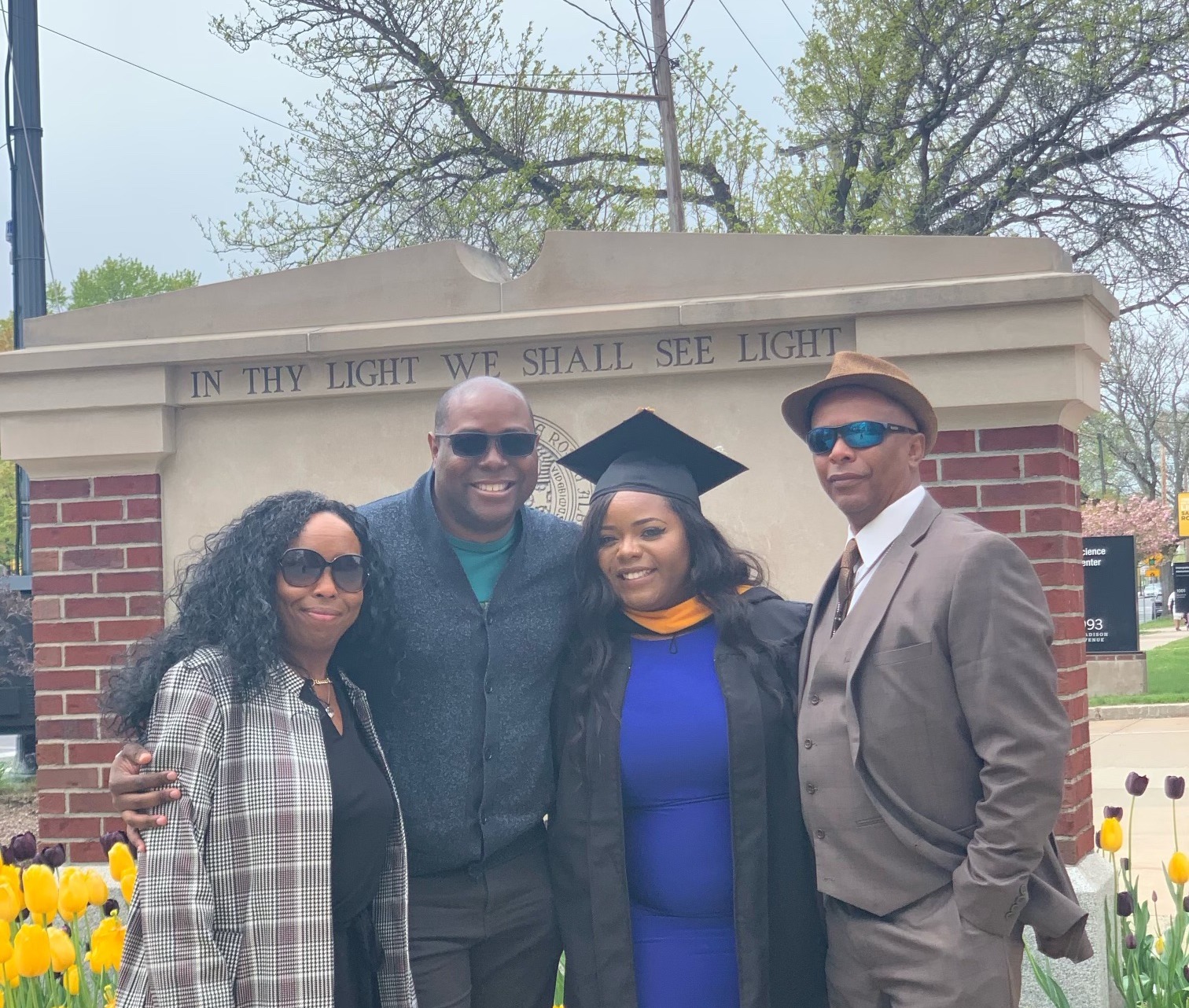 Duane with his sister Melissa, niece Jasmine and brother-in-law Artie.
"Juneteenth represents the event of history that all Black Americans, if, for just a brief moment in time, could credibly feel that the US Government had their backs as free people in this country," says Duane. "It further serves as a day to recognize both the progress being made as well as the obstacles that still remain in, for example, closing the educational and economic gaps between Blacks and Whites that were maintained after slavery was abolished."
For Edward, "Juneteenth as a holiday is the power of human resilience and drive toward freedom and human rights, regardless of the amount of oppression and hopelessness that is forced on someone. It also shows the power and strength of us, people, through communities; becoming a collective, banding together. It shows how unfair things can be, how humans can dehumanize other humans, and the difficulties our people face simply based on how we look,"
Fair enough. How is Starburst doing as a company? "I absolutely feel welcomed and valued here at Starburst. I also feel supported by the company and by my team. I feel challenged to grow while also being supplied with resources and opportunities to do so," says Duane. "Starburst is ahead of the curve in terms of creating an inclusive environment while there's definitely room for improvement in terms of racial diversity."
Edward shares views similar to Duane: "Since I've been here, I've felt like Starburst has become my second family. I could only have dreamed of the amount of support I receive here. I'd love to see us continue to push forward and try to make this one of the most diverse organizations out there."
Duane and Edward also have ideas on how technology companies can improve and hopefully put an end to racial bias. "Publicize and live up to mission statements that tackle racial inequities in technology, incentivize investment in racial equitable diversity, and engage with the communities to create pipelines for equitable success," recommends Duane.
Edward says, "One major thing is to look for candidates that don't come from great backgrounds. Racial diversity can also mean economic, social, or cultural diversity. We've grown up in different education systems and different neighborhoods. Some folks have had to be resilient of gangs and friends and family members being attacked while others were able to focus more on school and passing that exam. They should be afforded an equal opportunity."
Agreed. Here's to celebrating and cheering the understated achievements and stellar contributions of all Black Americans and making a commitment towards playing our part in closing the racial gap.