We are excited to announce the availability of our Starburst and Tableau integration on the Tableau Extension Gallery. Together we provide Tableau users with the ability to quickly break down data silos to help them make better, faster business decisions. This integration empowers users with more extensive live queries and easy access to data, no matter where it lives.
The combined solution provides self-service analytics and accelerates the time-to-insight for data-driven organizations. It is available for Tableau Desktop, Tableau Server, and Tableau Prep and is built using the Tableau Connector SDK to optimize performance.
Let's break it down
Hands down, Tableau is the fastest and easiest way to visualize and share purposeful data across your organization. Analysts leverage easy-to-use dashboards and drill-downs to gain data insights so that smart decisions can be made.
So, you ask, why is Starburst and Tableau better together? It is really simple. Tableau does a great job today of pulling in data from multiple sources (i.e. spreadsheets, databases, etc). But in more advanced use cases, analysts need more from their data. Here's where Starburst can help.
High performance at scale
When dealing with massive amounts of data, high-latency response times can interrupt the day-to-day work of the analyst and delay decisions. Starburst is a massive parallel processing (MPP) SQL query engine for on-demand access to distributed computing. Parallel processing for enterprise data sources result in  even faster performance. This is what we do best, all day everyday.
Expanded access to all your data
Starburst has an extensive library of 40+ high performance, enterprise connectors. This expands your footprint of connections within your data sources to further uncover the possibility of your data. Our combined solution allows users to analyze data from any source including data lakes and data warehouses in a public cloud, private cloud, or as part of a multi-cloud strategy.
Interactive analytics
Here's where it gets interesting. With Starburst, analysts can now use live data instead of extracts and calculate aggregations in real-time, without compromising performance. Wait…what?!?!  I will let that sink  in a little!
I'm ready, where do I get it?
It is as easy as 1, 2, 3!
1. Download – Download the Starburst Enterprise extension in the Tableau Extension Gallery
2. Connect – Connect to the Starburst data source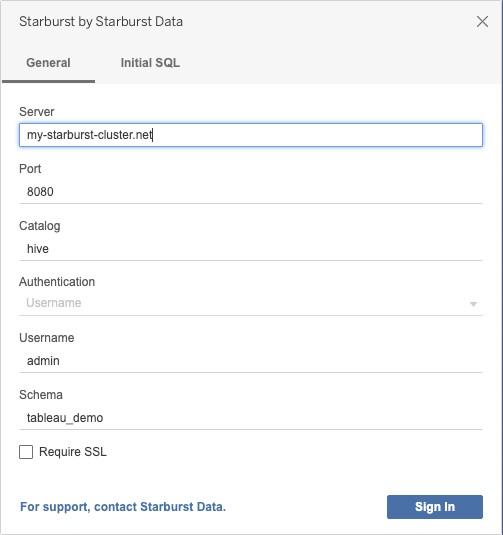 3. Build – Continue to create and build dashboards and reports in Tableau and enjoy the expanded data sources to pull and analyze data in real time.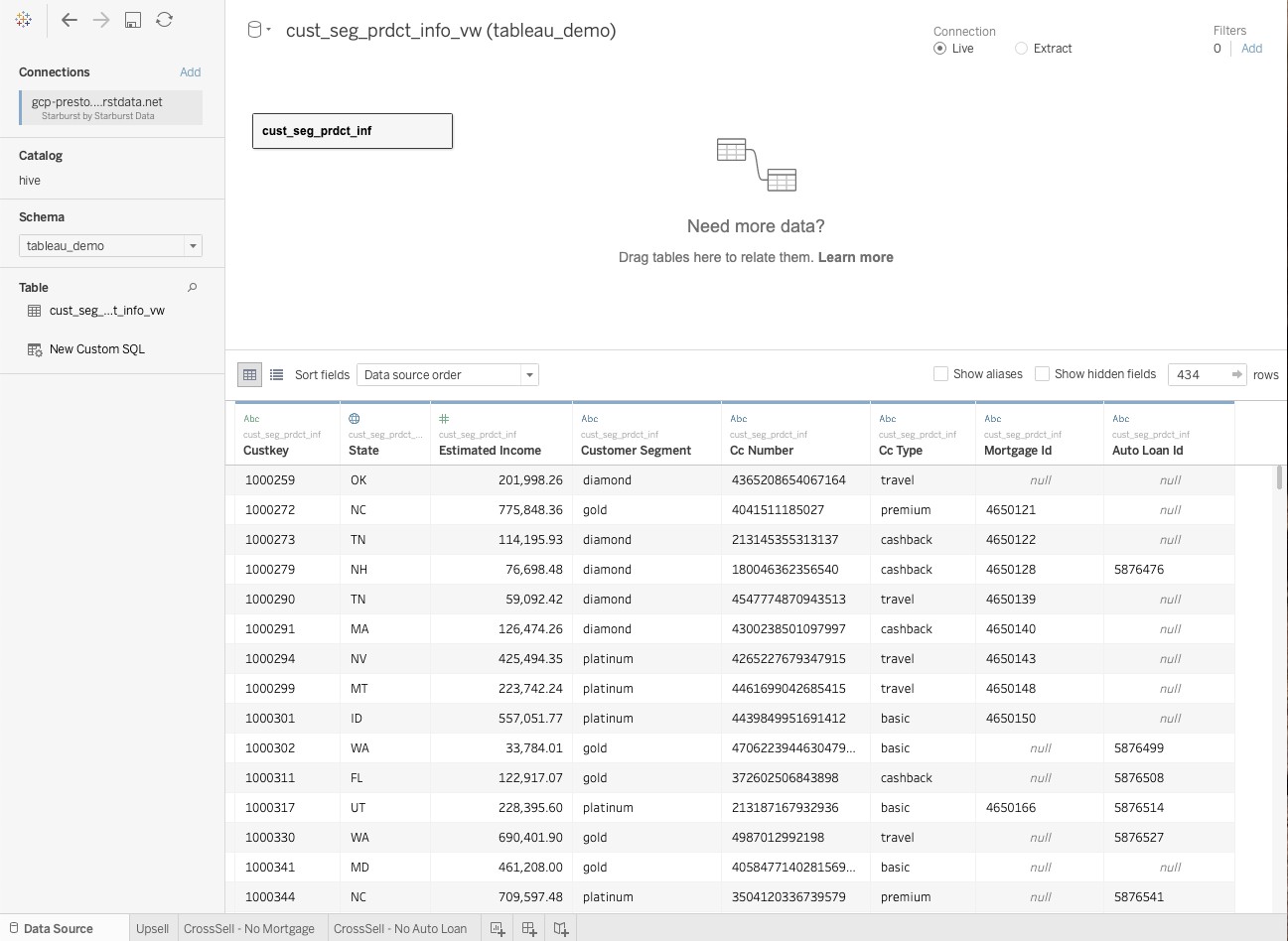 If you need more information, check out our Starburst and Tableau web page and Data Sheet.
Our combined solution will be on display at Datanova for Data Analysts in a session led by Andy Cotgreave, Technical Evangelist and Senior Director at Tableau, who will share his perspective on the current state of the Data Analyst role, and how our products aim to innovate it. Spots are filling fast, so click here to register now.