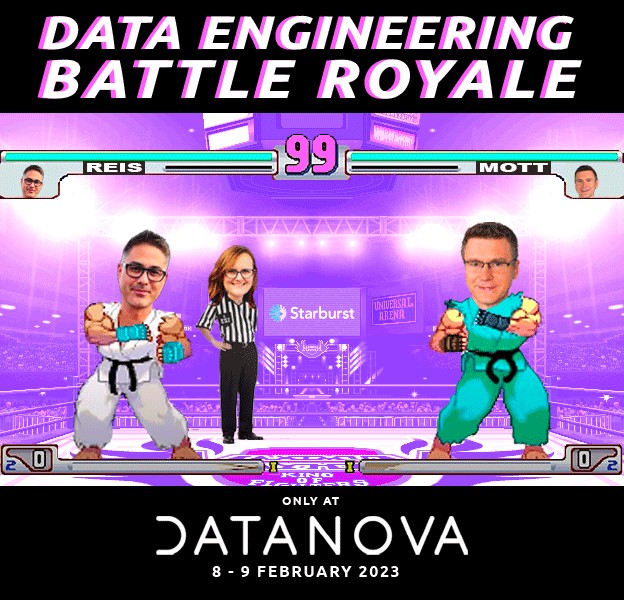 Ladies and gentleman, are you ready to rumble? It's time to witness a battle royale of epic proportions, data style.  
Nothing elicits emotion like a conversation on data architecture.  We all have our own opinions and biases supporting our favorite design approach, and the philosophical principles they are built on.  I have spent hours debating the merits of various organizational structures with my people, and I am confident that we are not the only ones who have heavily explored the subject. 
At Datanova, we are going into the belly of the beast and discussing the juggernaut of these philosophies, Data Mesh. Some believe that Data Mesh is an over-hyped fad; however, many are confident that Data Mesh is the answer for modern day data engineering. 
Tune in February 8th and 9th to Datanova and get ready to witness the ultimate data fight, as Joe Reis, best-selling author of Fundamentals of Data Engineering and Andy Mott, Starburst EMEA Head of Partner Solutions Architecture and Data Mesh Lead, Starburst clash in a data battle of epic proportions. Colleen Tartow, Starburst Director of Engineering, will moderate and declare the winner. 
Who's side are you on? Can you be swayed?