Analyst Report
GigaOm Radar for Data Lakes and Lakehouses
Access the report
When organizations are investigating a data warehouse, lake, or lakehouse for their data analytics strategy — the most important factor to double click on when selecting a vendor is the use case it can address for the business now and in the future. Also, evaluate which vendor will enable you to connect to the data source of your choice and how it best aligns with your existing and future data infrastructure. 
This GigaOm Radar report highlights key data lake and lakehouse vendors and arms decision-makers with the information needed to select the best fit for their business and use case requirements.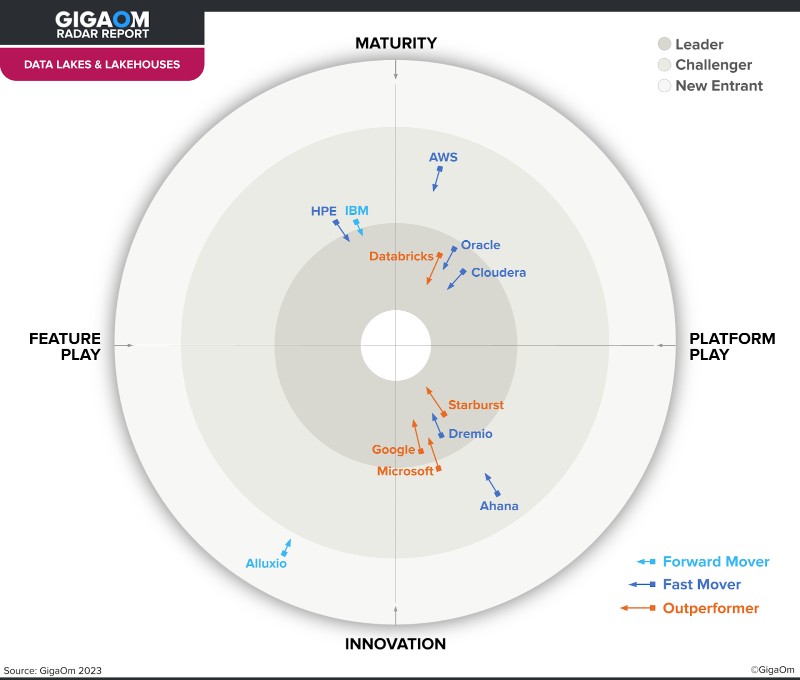 To access GigaOM's key criteria for evaluating data lake and data lakehouse, check out this evaluation guide for technology decision makers.