Starburst Enterprise allows you to analyze your data no matter where it lies. Starburst can easily be installed anywhere, which includes any data center. Whether you are using Hadoop or a distributed object store such as Minio or Dell's EMC ECS Object Storage, Starburst Enterprise acts as your main data lake query engine over any of these storage architectures.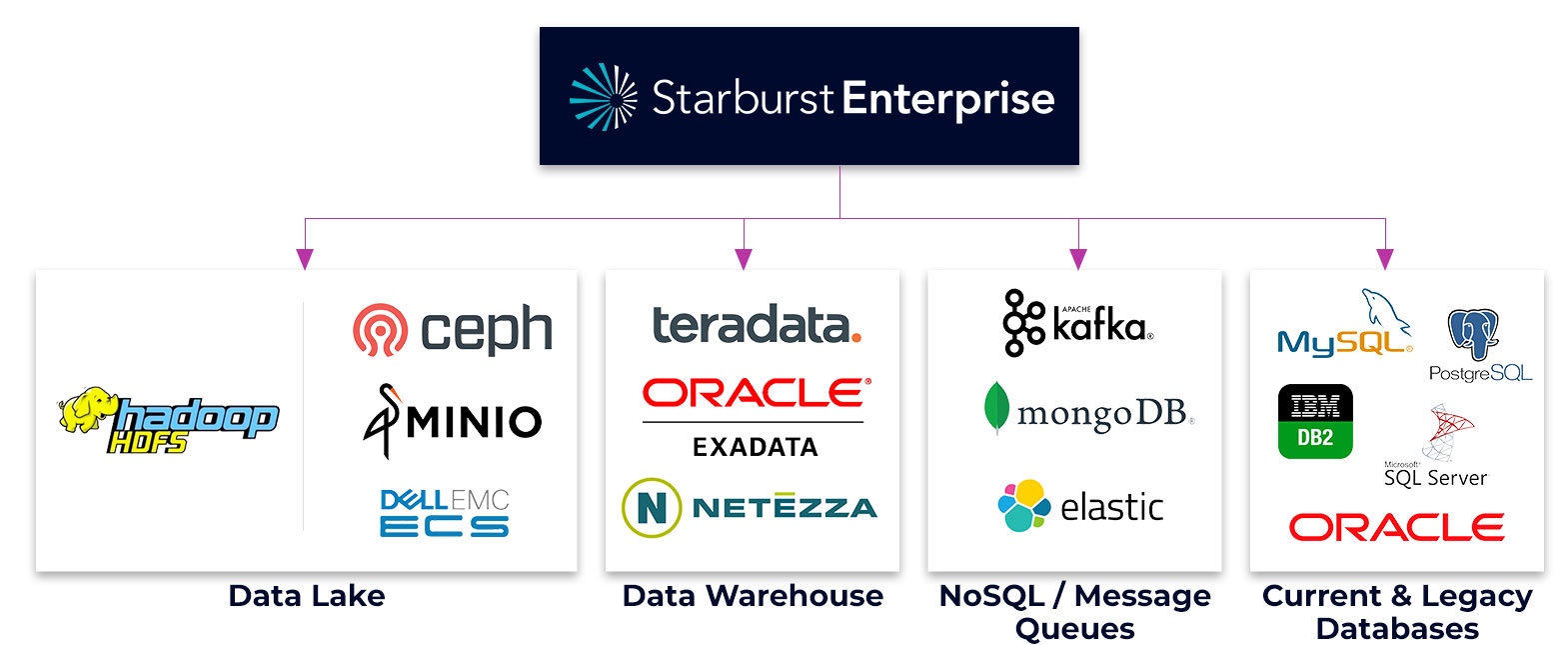 In addition, Starburst provides a "data consumption layer" over all your other sources as well. This includes NoSQL, data warehouses, and most popular databases. There are over 40 different connectors available. Your data source is covered.
If your plan is to stay on-premises or migrate to the cloud, Starburst has you covered. Many of our customers connect to data sources in the cloud or at other locations providing a seamless analytical data layer for their users.
Autoscaling is a valuable feature that also works great in on-premises environments. Using existing Kubernetes infrastructure, Starburst Enterprise can scale up and down when you need it providing a self-service, highly concurrent query engine. With it, we provide a robust, auto-scaling SQL query engine over your company's data.