We are not resting, on the contrary. Today we are bringing you another STS release packed with great new features to try and use. And we are solidifying everything for the upcoming LTS release as well.
Trino
Back to the 369-e STS release first though. It is based on Trino 369, which added a couple of amazing new features, including:
This release also fixes an S3/Parquet file data issue for users of 367-e and 368-e, who used AWS S3 with streaming enabled with the Hive, Iceberg, or Delta Lake connectors, so make sure you update if this applies to you.
If you are interested in the upcoming support for query and task-level retries, and our work towards even better support for ETL and batch operations, you can learn more in episode 32 of the Trino Community Broadcast about Project Tardigrade.
Starburst Enterprise platform (SEP)
Looking at the Starburst Enterprise platform (SEP) 369-e STS release notes itself, the biggest standout is the preview of our new built-in access control.
Users of Starburst Galaxy are already used to a powerful, integrated access control system. And of course, we are not leaving Starburst Enterprise platform (SEP) users behind. In fact, the new built-in access control is even more powerful, and includes features such as table-level access control. Try it out!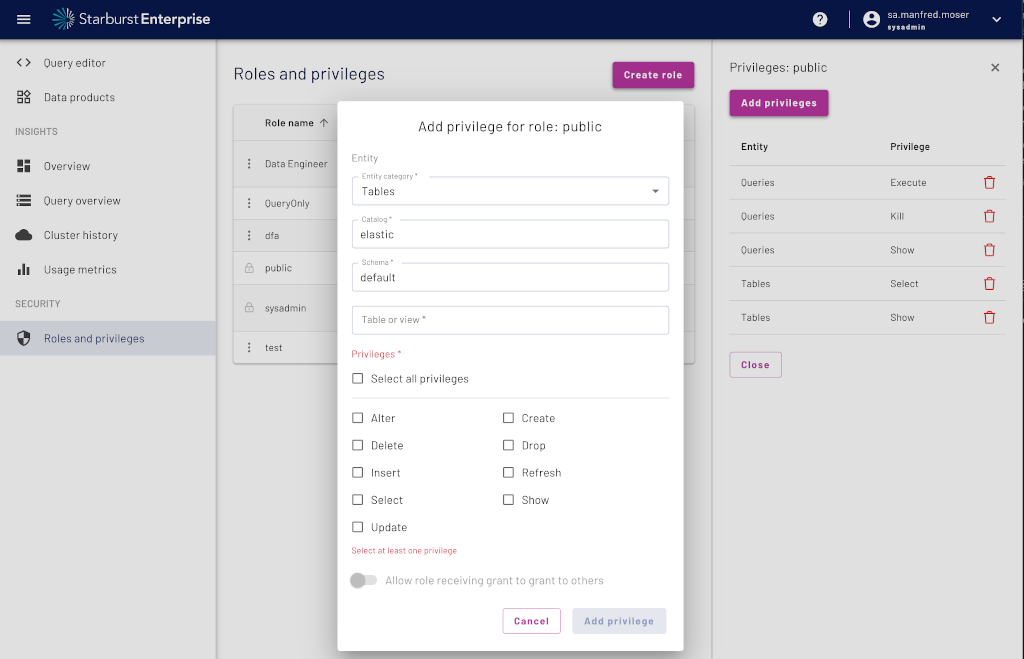 The release also includes numerous improvements for the Starburst Delta Lake connector and Kerberos authentication support for the SingleStore connector. And our connector pages include colorful logos now as well!
Next up
We hope you enjoy testing this new release. See you next time on the LTS announcement.
Manfred and Matt