We're happy to announce the addition of David Freeman to the executive team at Starburst as the Vice President of Finance and Business Operations. After experiencing 4 IPOs, he joins Starburst to fuel its next phase of growth and we couldn't be happier to have a leader of his caliber join the team.
With an MBA from the Haas School of Business, David brings over two decades of leadership experience in finance, strategy, and operations from premier Silicon Valley companies like Intel, NetSuite, Nutanix, Palo Alto Networks, and ThoughtSpot. He has been instrumental in transforming businesses from hardware to on-prem software to SaaS (Software-as-a-Service) and is a firm believer in putting the right infrastructure and processes in place to enable hyper growth.
Though David has logged many a wins in his professional career, he often loses to Leah, his sixteen-year-old, in a game of Mario Kart. His two teenage daughters, Leah and Alisa, keep him and his wife, Simona, busy. As a family they enjoy video games, great Sushi, going to basketball games, and even fostering pugs. The Freemans have a heart of gold and have fostered more than ten pugs in the last two years alone!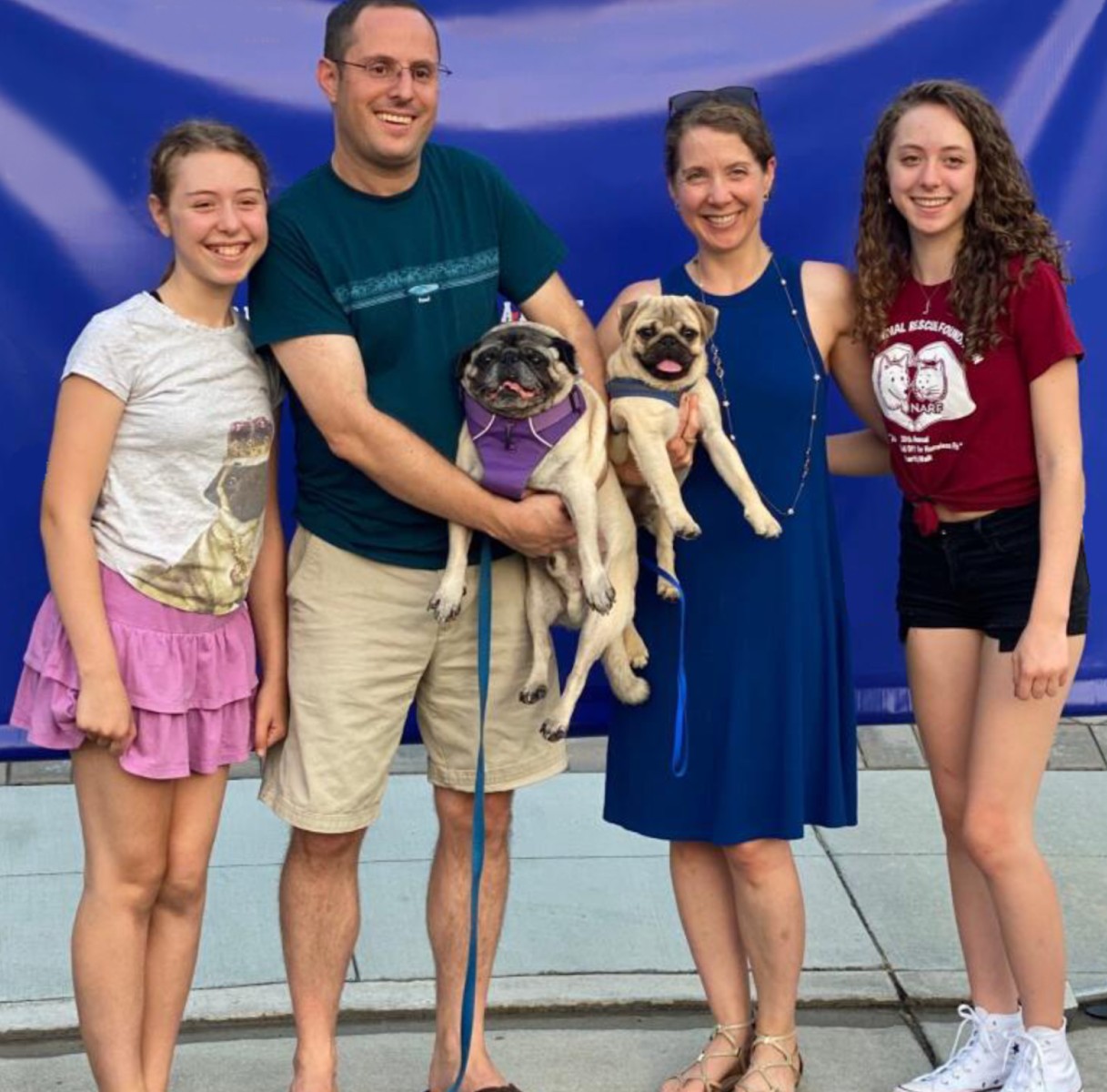 Below are excerpts from a Q&A with David. Enjoy!
Chitra: We're thrilled to have you on the executive team, David. Welcome! Why did you choose to join Starburst?
David: First and foremost, I decided to join Starburst because of the excellent team – a rare combination of expertise, intelligence, and humility. Next, I got excited as I learned more about the impact the product is having on customers and the immense value it's delivering to them.   Finally, I love being a part of companies where I can play a huge role and influence massive growth by being a builder in their journeys.
Chitra: From Intel to Palo Alto Networks and from Nutanix to ThoughtSpot, you bring a wealth of industry experience. How do you plan to leverage that at Starburst?
David: I have learned different things at each company that I have worked at. At Intel, I learned how a large company can continue to execute at scale by having direct communication, data based decision making, and an intense focus on results.
At various startups – like Nutanix where I grew operations from two to over 50 people across US and Asia – I learned how building the right processes, systems, and analytical frameworks is critical to allow a company to continue to execute during hyper growth. More than anything, I have learned from everywhere I have been that an intelligent, passionate, and determined team can accomplish more than anyone can imagine.
Chitra: Justin is excited about your experience with the entire journey of a company – from an early stage startup to an IPO – and the pattern recognition that comes with it. Can you share your key learnings, patterns, and takeaways?
David: My first key learning throughout the journey has been to always be flexible. What you think is right one day might be wrong the next and what worked at one company might not work at the next. The key, therefore, is finding the right balance between doing what you have seen work but also adjust that for the unique situations currently in front of you.
Another key learning is to never stop innovating in every part of the business. A lot of people only associate innovation with product but every successful company I've been a part of innovates in all functions including finance, sales, and marketing.
The third thing that stands out to me is the importance of taking what works and figuring out why it works and when it will work. Almost every startup has some level of success early but the secret is to take that success and make it repeatable, predictable, and scalable.
Chitra: At Starburst, we deeply care about the values of authenticity, humility, grit, meritocracy, and ownership. Which of them is your personal favorite?
David: They are all great values but grit is definitely my favorite. Great companies are built by people out-working and out-thinking their competition. The focus on continual improvement, out-of-the-box thinking, and just working harder is what separates the good companies from the great.
Chitra: In your view, what are the top three qualities of a good leader? What's your leadership style like? 
David: The three qualities that I think are most critical are passion, empathy, and expertise.
As far as my style goes, I try to encourage people to be the best that they can be and through that approach I believe, the results follow. If I can push people to do more than they thought was possible then both the function and the company benefit. I have very high expectations of the teams I lead and I make sure to put the right people in the right positions so they can live up to those expectations.
Chitra: What were some of the challenges that you encountered getting to where you are today and how did you navigate them?
David: I pride myself on being a utility player who knows a good deal about many different aspects of a business. While most people I know have spent most of their career in one function, I have had to challenge my managers and myself to do different things along the way to shift my career in the direction I wanted. There have been times where I have left great jobs (with better salaries and titles) at great companies in order to move in a new direction to build the cross functional experience that I desired. This has allowed me to have successful roles in Finance, Operations, Sales, and Partnerships.
Chitra: Any final thoughts or words of wisdom that you'd like to share with our All-Star team here?
David: Every successful company I have seen go from startup to IPO is due to a common commitment and dedication amongst all employees. These folks are vocal, hardworking, innovative, and enjoy working and having fun together. If you treat the company like it is your own, success is bound to follow!
Did we tell you that David is a die-hard Golden State Warriors fan, hasn't missed a single game yet, and likes shooting for the stars? Go Warriors and Go David!