Starburst was founded all around the Trino project and community, and it shows! The passion to work on Trino, Java, and other open source projects permeates everything we do. Let me tell you about some of these efforts. Specifically, I wanted to let you know about the results of my latest efforts of working late in the night under the moon – the second edition of Trino: The Definitive Guide is out!
Get a free copy from Starburst now!
Engineers advocating
Before we dive into the book work, I wanted to point out a few efforts that show what's going on at Starburst:
Jan works on the Trino developer experience team for a reason. He hacks on improvements on Trino and for Trino developers all the time. Just have a look at Trino Community Broadcast episode 37, where we talked about some of the metrics he is gathering, that we then use to help with PR triage, reviews, and merging. Jan created Trino connectors for git and REST APIs, that are ready for your use.
Our developer teams in Poland are spreading the word about Trino and showcasing their work on the core engine, connector, integrations, related topics like CI/CD, DevOps and more. Pawel presented at Ya!VaConf and Szymon talked about Trino and data mesh at Datamass Gdansk Summit. And last, but definitely not least, Mateusz talked about his his experiences joining a huge open source project at Confitura, one of the biggest Java conferences in Poland with over 1000 attendees.
Java and Python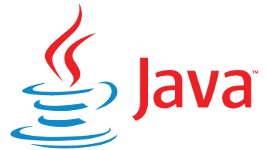 Recently Jordan put together an awesome blog post series about the bleeding edge of Java 19. That level of understanding and skill directly benefits Trino, since we are working on updating a lot of the codebase to Java 17, and we plan to follow up with more modernization later.
Beyond our ever-present developer teams, product managers like Brian constantly work for the Trino project. Brian lives and breathes Trino in the communities in Silicon Valley, researches what use cases we should focus on next, what features we need to improve, and what new integrations and tools we should support. Help Brian out by answering some questions about how you use Trino and Python and what improvements you would like to see next.
Trino Summit
My Trino developer relations team member and Trino Community Broadcast co-host Brian, is full of creative ideas about Trino. Just have a look at our Trino Summit invite video if you have any doubts about his passion and creativity.
Trino: The Definitive Guide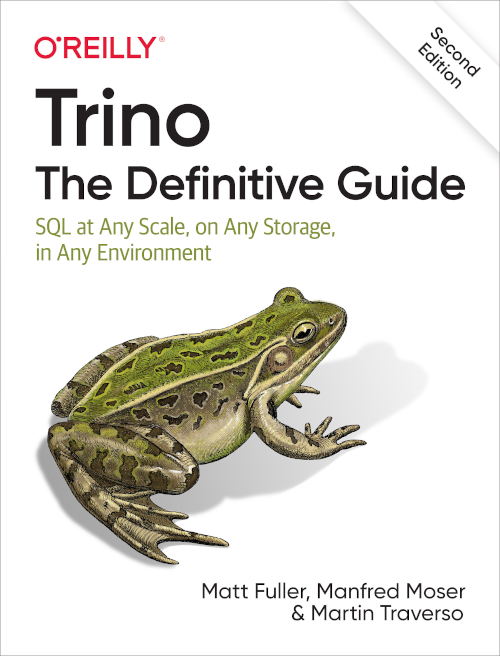 Getting back to the book though, it has been my late night activity over the last couple months. Java 17, Trino 392, lakehouse architecture, views, more connectors, better SQL support – so many changes! And now it is done. The book production process is finished, so binaries are available and hardcopies are coming soon. In fact, you should join Matt, Martin, and myself at the Trino Summit. As Brian says, it will be legendary. We will be at the Starburst booth for a book signing event, and in general just be in attendance for the rest of the conference catching up about everything Trino.
The Trino and larger data community knows about the version from the announcement on the Trino site and community chat. Best of all, Starburst is sponsoring the book for everyone. So get a free digital copy of Trino: The Definitive Guide from Starburst, use snippets in the book examples repository to play around with Trino and SQL, and let me know of any issues you find.
Join Starburst
And one last tip: If you are interested to work with Pawel, Szymon, Mateusz, Brian, Jan, Brian, myself and many, many other great people at Starburst, you should check out our careers page. We need your help and we are hiring!
Manfred