We're thrilled to formally announce the addition of Alison Huselid to the executive team at Starburst. Alison is passionate about building great products — products that users love! She brings with her deep expertise in product-led growth (PLG) and over two decades of experience in product management, product marketing, and engineering from global companies like Adobe, Atlassian, Cisco, and IBM. Most recently, she was the head of product at Atlassian where she was instrumental in the company's transition from self-managed to cloud-centric products. 
Alison has successfully transformed on-premise business models to SaaS superpowers, and her entry couldn't be better timed. As Starburst matures and shifts focus to Starburst Galaxy, a fully managed SaaS offering that provides fast access to data stored in data warehouses, data lakes, as well as open table formats, her experience will play a definitive role in fueling our next phase of growth. 
When she's not building products, Alison enjoys spending time with her boys! As a family, Alison, her husband, David, and their three sons, Liam (11), Colin (8), and Evan (6) bond over board games, cooking, swimming, and movies!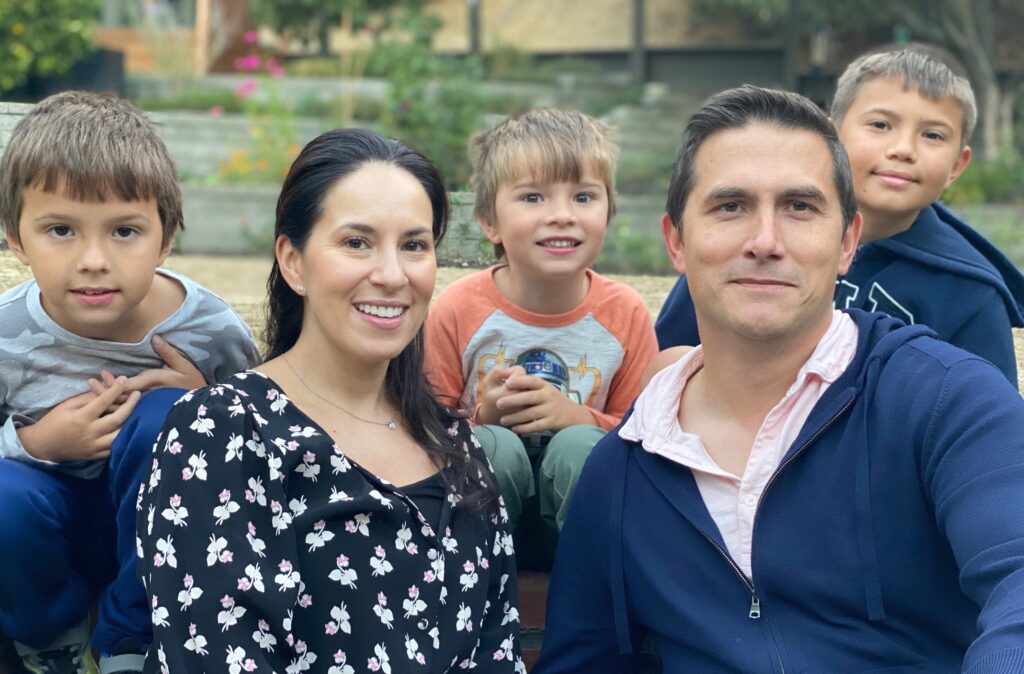 Below are excerpts from a Q&A with Alison, Enjoy! 
Chitra: We're stoked to have you on board, Alison. Welcome! Why did you decide to join Starburst?
Alison: Thanks! Initially, I was drawn to Starburst's products, how differentiated they are in the market, and the value they bring to customers. As I spoke to more people at Starburst, I also became really excited about the team. It is clear the team is driven to build a great company with great products and they exemplify the values in everything they do — exactly the kind of place I was looking to join!
Chitra: Between Adobe, Atlassian, Cisco, and IBM, you bring a wealth of industry experience. How do you plan to leverage it here at Starburst?
Alison: My experiences across these companies were quite different in that I moved from being a developer to an escalation manager to product marketing and then to product management, but all of them had one thing in common: they were in the process of a cloud transition. 
Through all of these experiences, I've seen how companies have to adapt in order to do this successfully and I will lean on that understanding as we go through a similar transition with Starburst Galaxy here.
Chitra: Atlassian and Starburst are two rare and shining examples of companies bootstrapping to success. What are your thoughts about this approach? 
Alison: Being able to bootstrap to success is truly remarkable and comes with the benefit of retaining more equity, but it's not necessarily the path to success for all companies. Rather than focusing on where the funding is coming from, being strategic about when, where, and how you choose to invest is the more critical factor in long term success.
Chitra: Justin says Atlassian is a "lighthouse example of product-led growth (PLG)." As the head of product and having spent more than eight years at the company, you obviously had a huge role to play. How can we build a strong PLG motion at Starburst?
Alison: The critical factor in a strong PLG motion is having a great product: one that solves a real problem for customers and one they love to use. In my view, maintaining a relentless focus on the customer in everything we do across Starburst from what we build to how we help customers discover and get started with our products will set us up for success.
Chitra: What does it mean to be a woman-in-tech? Not a lot of women make it to the executive level… Any tips for those aspiring to become leaders?
Alison: I've been very fortunate that my experiences as a woman-in-tech in university and throughout my career have been incredibly positive. Much of that stems from learning what I value most in my work and finding organizations, roles, and managers whose values align well with my own. This ultimately led me to be in environments where I could do my best work and therefore opened up opportunities for me to grow my skills towards becoming a leader.  
For those aspiring to be leaders, I recommend finding and joining organizations that align with your values and then doing your best work. In organizations like Starburst where hard work is rewarded and inclusive meritocracy is a core value, finding opportunities for moving into leadership roles is easy for deserving folks.
Chitra: In your view, what are the top three qualities of a good leader? What's your leadership style like? 
Alison: The top three qualities I value in a leader are accountability, adaptability, and empathy. My approach to leadership is human centered, establishing a deep understanding of the people on my team and putting them in the best position for them to have the biggest impact and grow in the process. 
Chitra: At Starburst, we deeply care about the values of Character, Competence, and Ownership. Which of these resonates the most with you?
Alison: It's important for all of the values to be combined for a well rounded company and team, but ownership resonates the most with me. Great companies are consistently setting and achieving greater and greater goals. When people take ownership, they feel responsible and accountable for achieving those outcomes.
Chitra: Any final thoughts or words of wisdom that you'd like to share with our All-Star team here?
Alison: The most successful teams that I've been a part of were the ones that could adapt quickly to market shifts and adjust their ways of working as they scaled. If you remain open to change, opportunities will follow.
In the short time that Alison's been here, she and her team have already seized the SaaS opportunity and are continuously building towards that. Go Alison and go Team Galaxy! 
Starburst Galaxy
Cloud-native, frictionless, and fully managed. The fastest path from big data to better decisions.
Learn more