This blog was co-authored by Lauren Moore, Senior Product Designer at Starburst.
Whether you are in an immersive Human-Computer Interaction (HCI) or related design program, a UX certificate program, or are self-taught and looking to change careers, job hunting for designers can be a tricky space to navigate. If you're looking to apply for a summer design internship but are new to the field, and not sure what criteria hiring managers are looking for – don't worry, we got you!
This summer we had over 500+ folks apply for 2 internship positions. We love looking at new talent, but man, that is lots of resumes and portfolios to sift through to find the right candidates.
Here are some tips to help you get noticed.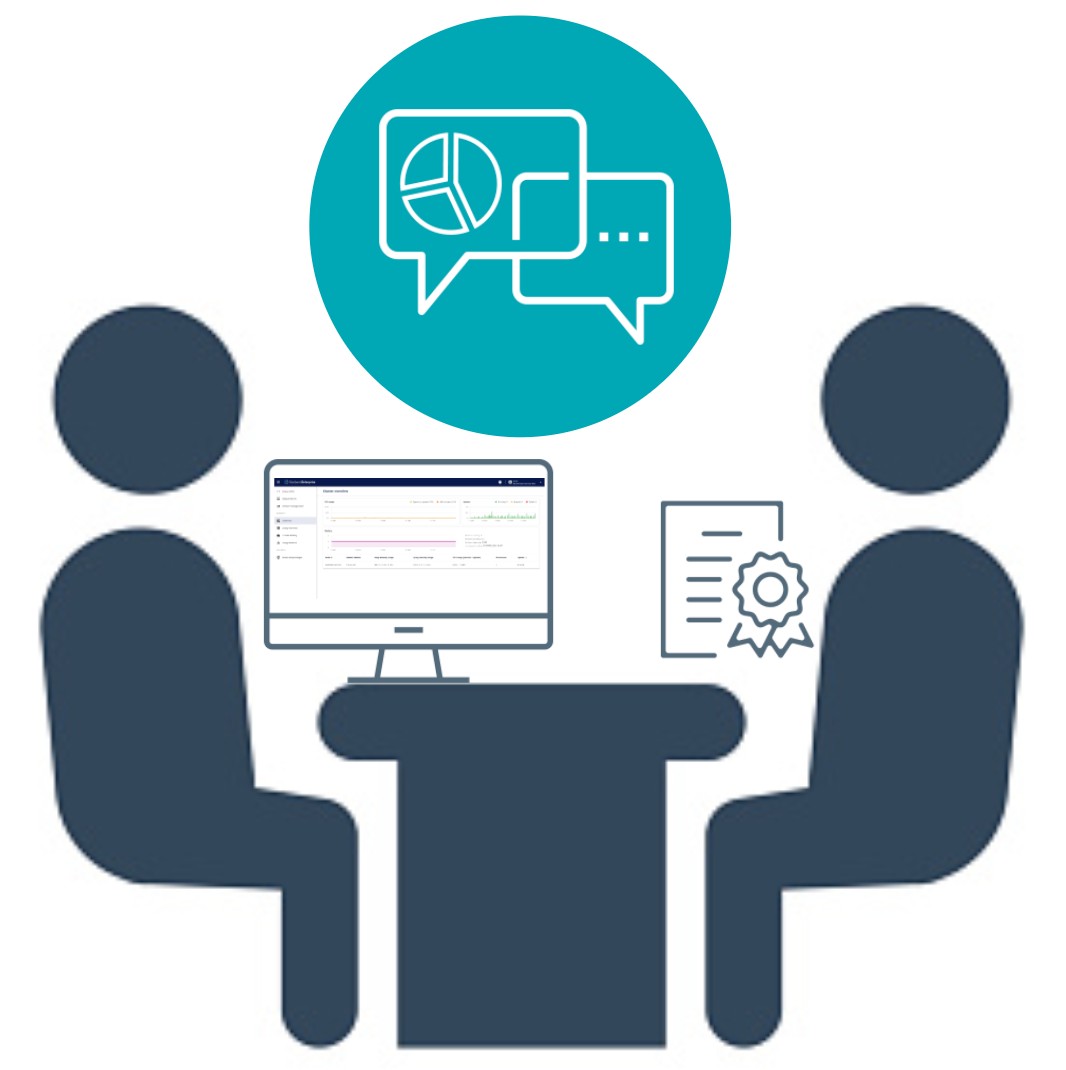 Resume
Make it beautiful. If you are a designer looking for a position in the design field, it is crucial that your resume reflects your design skills. Too many design applicants use generic templated resumes, and this immediately disqualifies them for us. When scanning hundreds of resumes, hiring managers are looking for ones that stand out, and a beautifully designed resume checks that box.
What are you looking for? Put at the top of your resume (and portfolio) what you are looking for, i.e. 'Seeking summer 202X UX internship opportunities'. Some resumes showed candidates that were currently in internships or already working full time in the field. This can be confusing to hiring managers who are trying to understand why you want the position, so make sure you are clear about your intentions.
Ensure it's cohesive. Your resume should be aligned with your portfolio, both in design and story. Having a beautifully designed resume that matches your portfolio styling, shows that you pay attention to detail and are consistent, and the projects showcased in your portfolio should reflect the skills outlined in your resume.
Use keywords. Often UX hiring managers are scanning for specific words such as "UX" "UI" "user experience", "research" etc. Seems obvious, but an internal recruiter has often been instructed to scan for certain words, and will dismiss any resumes where these keywords are not present. Go back to the job posting to go over the requirements, qualifications, and wording used, and try to incorporate some of this into your resume.
Highlight skills. Order your skills list for the job you are applying for. As mentioned above, often it helps to tailor your resumes to that specific job description.
Get feedback. Have other design friends review your resume design and grammar. There are many bad templates out there, make sure yours reflects your design style and will grab the attention of others. Figma is a great tool for custom resume designs!
Portfolio
How many projects? Not too few or too many, but the 'just right' amount of projects. Showcase at least 2 that show a range of your skills and are relevant to the position you are applying for.
Show the work. Don't put "coming soon" for a project, either put in the work you have done so far, even if not complete, or remove it. As excited as we might be to see it, hiring managers are not going to come back to see if it's been updated.
Abandon emojis. Do not use emojis in your portfolio. Why are you all doing this? Seriously, stop it. Instead, try adding in a little custom design flourish or element to make it unique.
Stick to business. Unless it is directly related to UX, your design skills, or your design education, do not advertise your social media. Although we're sure it's great, we are not interested in subscribing to your YouTube channel.
Cover letter
Help us, help you. Don't make the hiring manager be a detective. Don't like writing cover letters? Neither do we, but it would be helpful to know what you're looking for in an internship position, and what value you can provide to a company. This year, with over 500+ applicants for 2 slots, those with cover letters won out over those without.
Be clear. If you are a new designer, state in your cover letter/resume/portfolio what type of design role you are seeking. Design degree programs can span many skill sets and job functions, and be specific about what you are looking for.
Final thoughts
Lastly, follow with a thank you email to those who interviewed you, it will make you memorable and is just generally a thoughtful gesture.
As seasoned hiring managers in the design space, we hope this information helps get you moving in the right direction as you navigate the job market. Good luck in your search!
Interested in interning at Starburst? Check out our open roles!