Andrii Rosa is one of the top 5 all-time contributors to Presto. He was also the last remaining top 5 contributor at Facebook until he joined Starburst last summer.
Top All-Time Contributors to PrestoDB

*Chris Berner, Haozhun Jin, and Nezih Yigitbasi are no longer active contributors to PrestoDB or Trino
As a reminder, PrestoDB was created at Facebook by Martin Traverso, Dain Sundstrom, David Phillips, and Eric Hwang in 2012. In late 2018, Martin, Dain, and David left Facebook to continue work on their project, creating what was then known as the PrestoSQL fork. PrestoSQL was rebranded to Trino in January of 2021.
In addition to being #5 all-time, Andrii also holds the distinction of being the #1 contributor to PrestoDB since the Trino/PrestoDB split after the other top contributors moved over to Trino.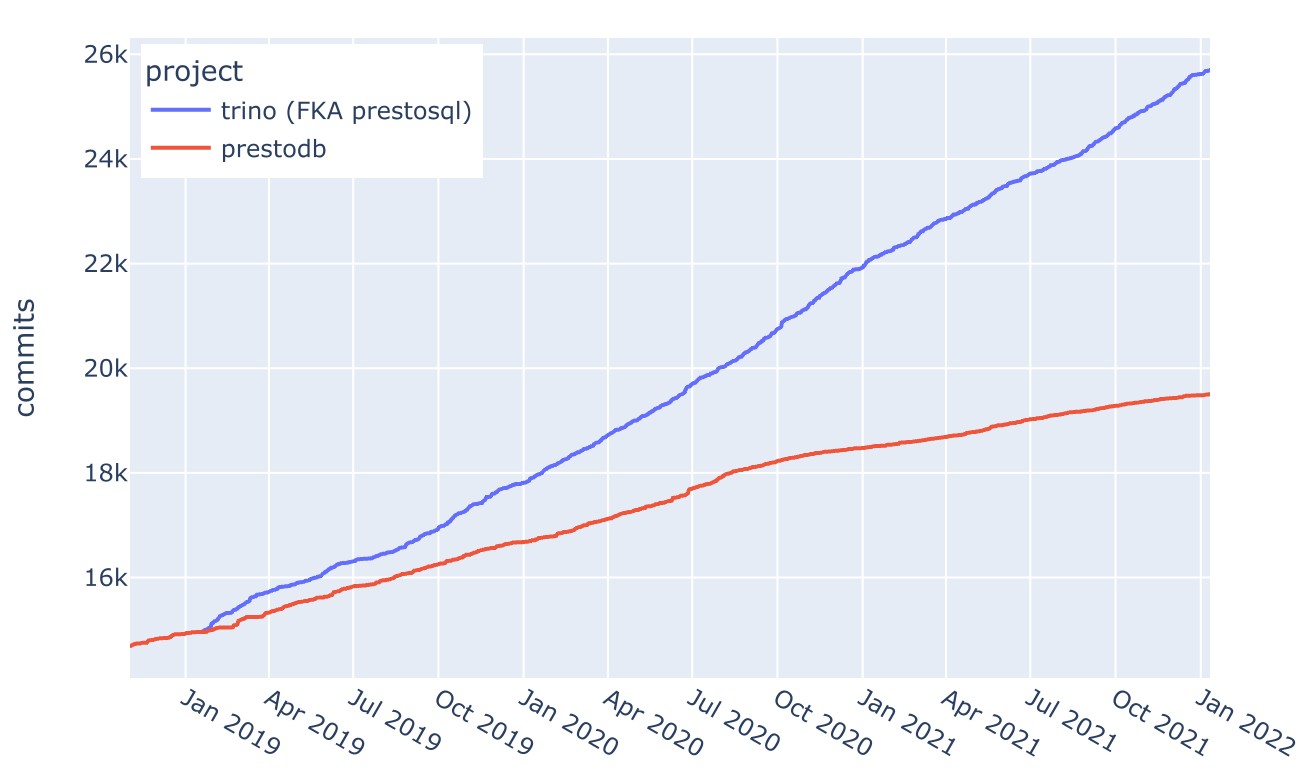 The Trino community was already moving much faster since the split with PrestoDB, but Andrii's decision to leave PrestoDB and join the Trino community has already had a noticeable impact on both projects.
Up until a few months ago, Andrii worked at Facebook, one of the greatest employers on the planet. So you are probably wondering, why did he quit Facebook to join Starburst? Why did he leave Presto to work on Trino? Learn more from Andrii, in his own words, as he describes his latest work here.