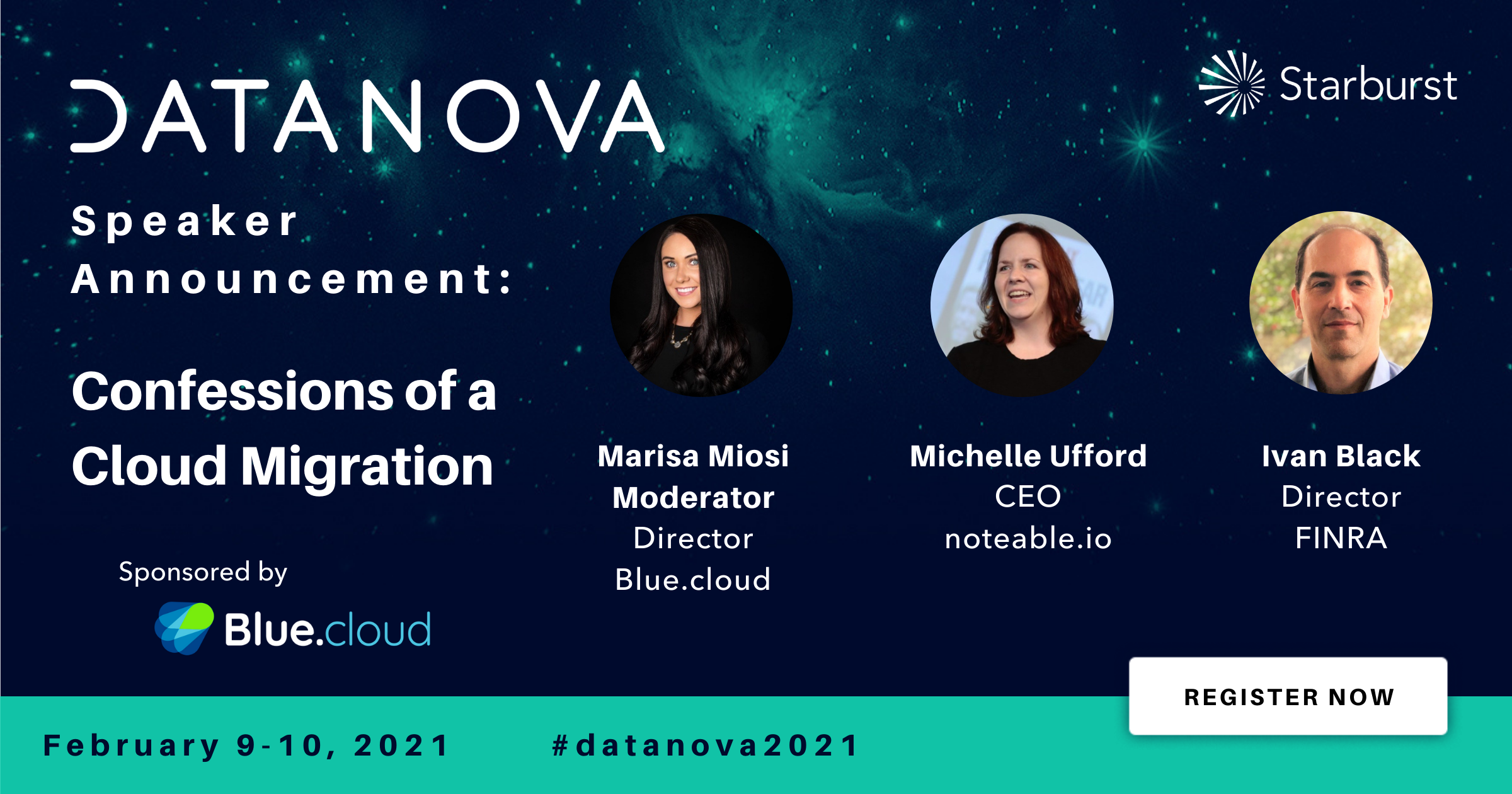 Of course it all sounds so easy at first. The cloud offers unlimited scale, strong economics, open-data formats that finally release your data from vendor lock in. Executive leadership is pushing any and all cloud-first initiatives, especially in a pandemic-altered world, and so you spearhead a major cloud migration and…
Everything goes wrong.
Maybe you tried to do it all too quickly and encountered all kinds of unforeseen obstacles. Maybe you forgot to tune your queries once your data was in the cloud, and let them run overnight, and now your cloud compute costs are far, far higher than you'd anticipated.
If you attend our upcoming virtual conference, Datanova, you'll have a chance to become a true cloud migration boss. The reality is that cloud migrations are not straightforward or simple. Cloud migration goes beyond "lift and shift" from on-prem to cloud. Organizations move for a variety of reasons including agility, elasticity, reliability, availability, and accessibility. It involves thoughtful planning and careful execution. In this session, moderated by Marisa Miosi from Blue.cloud, Ivan Black (FINRA) and Michelle Ufford (noteable.io) will share their cloud migration journeys and lessons learned.
There are other reasons to attend the conference, of course. We're going to have great debates, technical deep dives, and Bill Nye's going to tell us how to save the world! But if you're contemplating or in the midst of a cloud migration, this conference is vital. We're going to give you the tools and information you need to be a cloud migration boss – a skillset that you'll be able to leverage to help your current company, or any organizations you might help transform in the future.
Become a boss and register today.