Say "hello" to Javier Molina, our 'enterprising' Chief Revenue Officer. We're thrilled to welcome him to the executive team at Starburst. With the launch of Starburst Galaxy on all three public clouds and the most recent round of funding, his arrival is perfectly timed. One of the key architects behind the stellar go-to-market motion of Atlas – MongoDB's multi-cloud database service – Javier strongly believes in product-led growth, tied with enterprise deal qualification, something he finds not common in software today.
Javier has had an incredible journey laced with ambition, hard work, and challenges. He deeply values the importance of inclusivity and strives to build a culture of trust, merit, and inclusivity by "hiring great, high integrity people." At MongoDB, he enjoyed an attrition rate of less than 15% and quadrupled the women sellers in his organization.
With the perfect skill set to build, grow, scale, monetize, and repeat in his armor, Javier is already having a tremendous impact at Starburst. He and his team wrapped the fiscal year with a record quarter and he's hiring across the board. In fact, he has already hired 19 people in his first 45 days at Starburst.
Outside of work, he enjoys hanging out with his three kids, Jacob (8), Kylie (3), Ryan (2), and his wife, Joanna.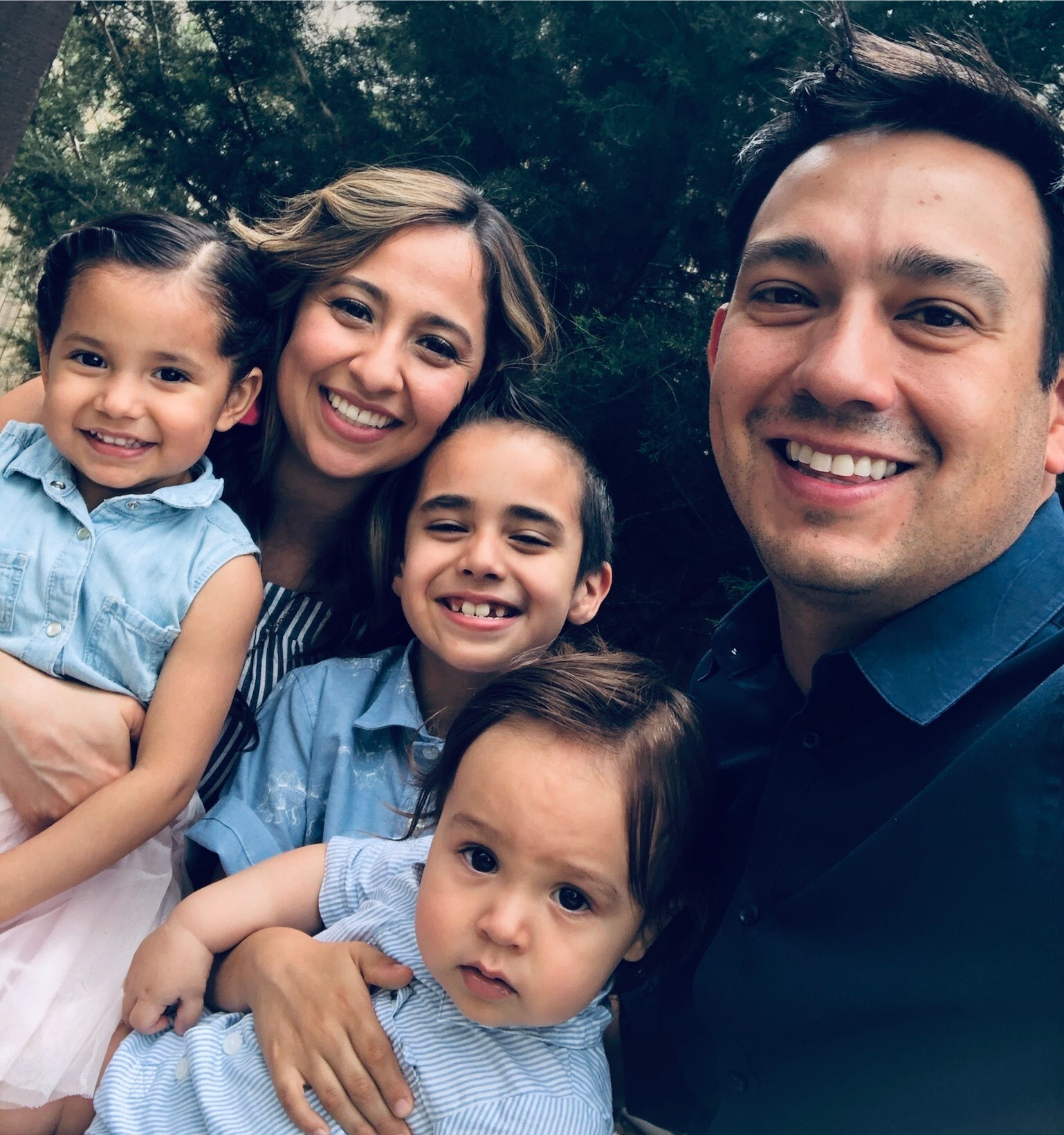 Below are excerpts from a Q&A with Javier. Enjoy!
Chitra: We're stoked to have you onboard, Javier. Welcome! Why did you decide to join Starburst?
Javier: Thank you. I really wanted to build again. As I was looking for my next role I was looking for three things: (1) A team that was both humble and hungry, a team that was willing to do anything and everything to succeed, (2) An organization in the data/infrastructure space. We are in the middle of a technology renaissance, the markets are large and the problems technology addresses are continuing to evolve, and (3) An organization that was building a SaaS product-oriented around consumption and usage-based pricing. My previous experience ties really well to this.
For me, Starburst checked the box on all three and more, and believe it or not, the opportunity is even better than what I'd signed up for!
Chitra: Having spent more than a decade between MongoDB and SolarWinds, you bring a wealth of industry experience. How do you plan to leverage that at Starburst?
Javier: I feel like my experience is extremely (and accidentally) unique. In 2010, I got an opportunity to be a part of a company that found pride in being a high-growth, bottoms up sales motion where product, marketing, and sales had a really tight flywheel. I then moved to Mongo where they leveraged proven enterprise sales process and strategy to drive a top-down motion while figuring out how to operationalize the fit between the self-service SaaS engine and sales.
All of these experiences have molded a perspective that has a wide aperture on how to sell software. Starburst has many similarities to the companies I've worked with but one of the most exciting similarities is that we started in open source and are now transitioning from selling subscription licensing to SaaS.
At Starburst, we are in the process of building something I believe is highly differentiated in the market. One in which we are pairing proven high caliber enterprise sales processes and qualifications across all segments with modern software practices. Given that the role of a CRO is everything from leading enterprise sales to building an inside sales engine to participating in the self-service funnel to tying marketing and product to sales, I'm excited to leverage my prior experiences. I'm lucky to have a great team to build with and I'm ready to continue to learn how to build in this next journey.
Chitra: Justin says with the launch of Galaxy on all the three major clouds, your arrival is perfectly timed. You were hugely instrumental in making Atlas, MongoDB's cloud product, a stellar success. What were your key learnings? 
Javier: I would agree! I'm extremely lucky to have joined the team pre-Galaxy launch. I would categorize my learnings in 3 buckets:
(1) Product usage and adoption should be prioritized over commitments. Driving a customer into the product needs to be the number one priority assuming longtail consumption (leading to ACV) will follow. The traditional enterprise sales motion is to sell "the big deal" but in the process, you create buyer and organizational friction. There's also a misconception that small deals aren't strategic. The key to closing 7-figure SaaS deals isn't necessarily always an extremely lengthy sales campaign (especially for prospects new to your product), it's getting in through any means necessary, driving adoption, building champions, and then ensuring you're tying growing product usage to a strategic business initiative.
(2) Sales should work with self-service. "Product led growth" is a modern strategy to drive sales and with this thought in mind, the development of a sales team that lives in this funnel and works to "seed and feed" the rest of the sales org is crucial. This team delivered product feedback and was directly responsible for creating the sales motions adopted across the entire sales organization.
(3) OS and early demand should be used to inform the ICP and build a sales strategy to monetize OS usage. The foundation of this strategy is to let product adoption lead not only market education but also to inform the type of customers sellers should be targeting.
Finally, in a high-growth environment, the agility of the sales organization is pivotal to capturing market opportunity. This way global teams are able to innovate on sales strategy, territory management, and comp plans ahead of the rest of the sales organization.
Chitra: One thing that truly intrigues me about your journey is that you started off your career selling security systems and worked your way up like a champion. Any tips you'd like to offer to folks out there?
Javier: I've been extremely lucky to work for great leaders in great companies. I would say, regardless of the company you work for, it's incredibly important to constantly keep the gas pedal down and find opportunities to learn from people around you. Also, regardless of who you work for, you should be well aligned with the expectations. If your leader isn't proactively having development and growth conversations, initiate them! In every role I've had, from ISR to CRO, I ask my boss, "What does success look like to you in six months?" In fact, I just did that with Justin two weeks back.
Also, you should never underestimate the art of influence and the importance of having the perspective of others. Your answer might not be the right answer, every time, and that's okay. I don't feel like the previous 15 years have been a path others can't follow. Stay hungry, stay honest, and stay humble. It is that simple!
Chitra: In your view, what are the top three qualities of a good leader? What's your leadership style like? 
Javier: Good leaders hire well, develop people, and hit their numbers. Great leaders support their team but constantly challenge them, ultimately making them better versions of who they were before they worked for them. They inspire and motivate individuals and their teams alike.
Great leaders build trust by being invested in the general well-being of their employees, they constantly focus on doing what's right regardless of how difficult it is to do so, and don't shy away from rolling up their sleeves when they need to. Great leaders are great at tying instinct to data to make decisions. This also includes using data to defend positions, manage their team, and be ahead of the game when it comes to strategic decisions.
I try to personally embody all of these qualities. One of the core values I try to stick to – both for myself but in how I manage my team – is substance over perception. I'm always digging for truth in all my interactions and observing those who are contributing big needle movers for the betterment of the company, not always the brightest or loudest talkers.
Chitra: At Starburst, we deeply care about the values of authenticity, humility, grit, meritocracy, and ownership. Which of these resonates the most with you?
Javier: I feel like authenticity and humility separate good companies from the great. In the end, we work with people and culture derives from the quality and type of people you hire. If you bring in people with big egos or low integrity, you've now set your floor at a really low level. You end up having issues maintaining morale and keeping your team together. You want a company culture where you'd want your own kids to work in. This starts with hiring great, high-character people who work hard and own what they do.
Chitra: Any final thoughts or words of wisdom that you'd like to share with our All-Star team here?
Javier: We have a great product with a great team in a massive market while having the best investors in venture capital. The sky is truly the limit and rarely is the upside purely dependent on your ability to execute. That's really rare and exciting. In the end, I hope we create thousands of incredibly happy customers, change thousands of employees' lives, and leave the software world in a better place than when we found it. For the team that has seen this before, let's do it bigger and better our way! If you haven't, we are happy you're here, buckle up, and prepare for something incredible.
Having gone from a few hundred to a few thousand employees now twice, and having built world-class revenue engines, Javier is raring to go. We're all rooting for you, Javier, thank you for joining us on this incredible journey!