Some great news from the AWS folks. They have increased network bandwidth for EC2 instances when communicating with S3. For those of you that use Presto on AWS, this is GREAT news!
One of the biggest complaints we hear from our customers is trying to troubleshoot performance issues when using S3 as a data source for Presto. With this increase in speed, a fully queryable S3 powered data lake is even easier.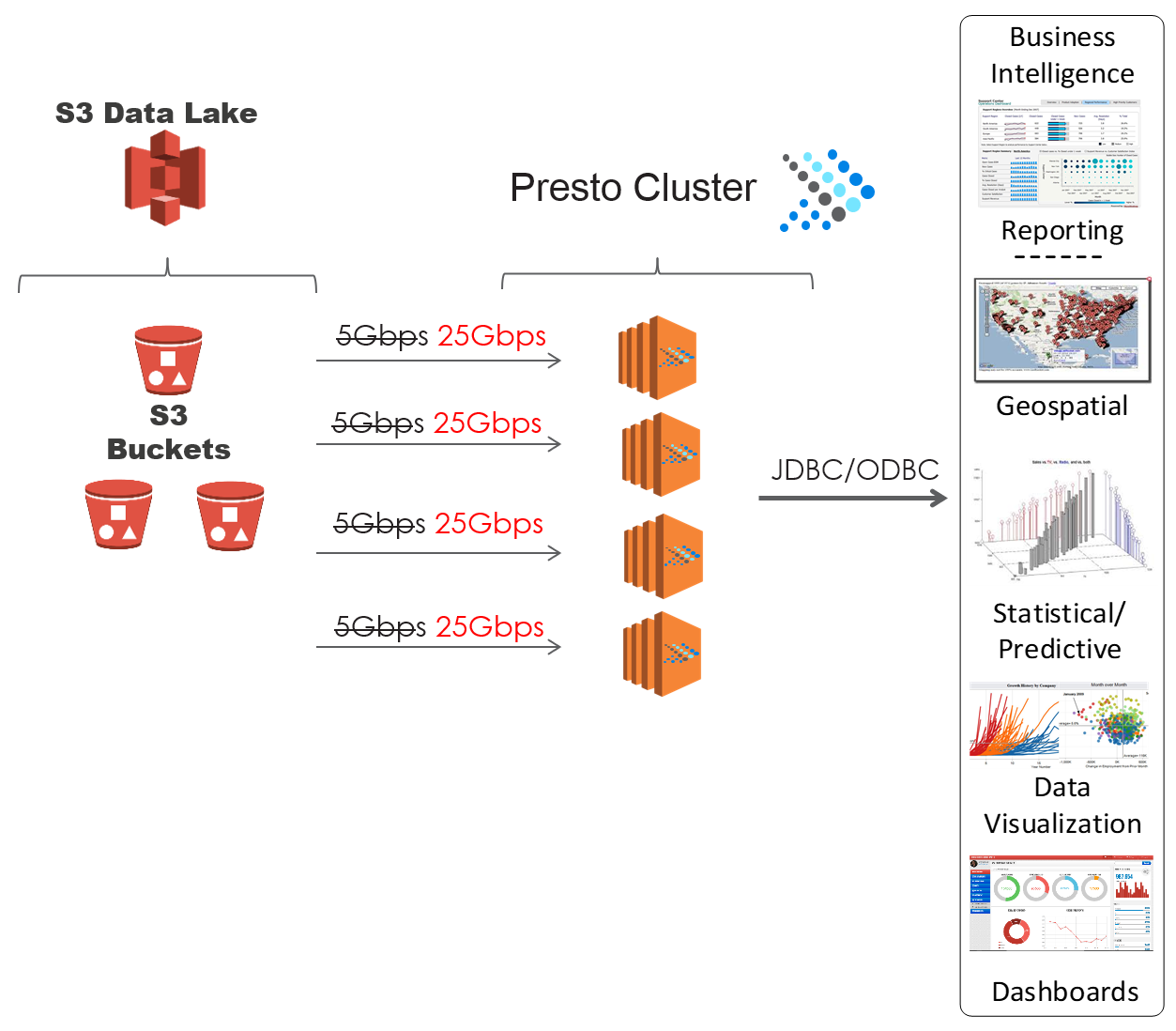 See the AWS announcement here.
With each EC2 Presto instance having access to 25Gbps of bandwidth, performance will be greatly improved!
Need Help?
Starburst Data provides Presto support and consulting to enable you to achieve the highest success in your Presto deployment whether it is on-premises or in the cloud. Contact us today!